Who is affected by urinary incontinence
DATA REGARDING URINARY INCONTINENCE IN GREECE
Studies* performed in Greece have shown that one out of three persons aged between 20 and 60 may experience, in one year, an episode of involuntary urine leakage – i.e. incontinence, with women being affected more than men, of whom only one in five experience urine leakage.
In general, one in four persons aged over 40 experiences urinary incontinence.
Age is an important factor in the onset and evolution of incontinence.
In men, incontinence tends to increase until the age of 45, while symptoms decrease until the age of 60, for the problem to be further exacerbated in the three last decades of life.
In women, urinary incontinence worsens dramatically year after year until the age of 60. It is at its apex in the age bracket of 55-60, while the frequency of onset decreases in the 60-70 bracket to start significantly increasing after the age of 70.
*The data in literature on urinary incontinence in Greece originate from studies conducted by the Urologist E. Spyropoulos and his associates.
These data derive from questionnaires handed out to 1,466 persons aged 20 to 93. The study distinguished between two age groups: 20 – 60 and 61-93.
Kindly contributed by Urologist – Andrologist Surgeon, Dr Charalambos P. Asvestis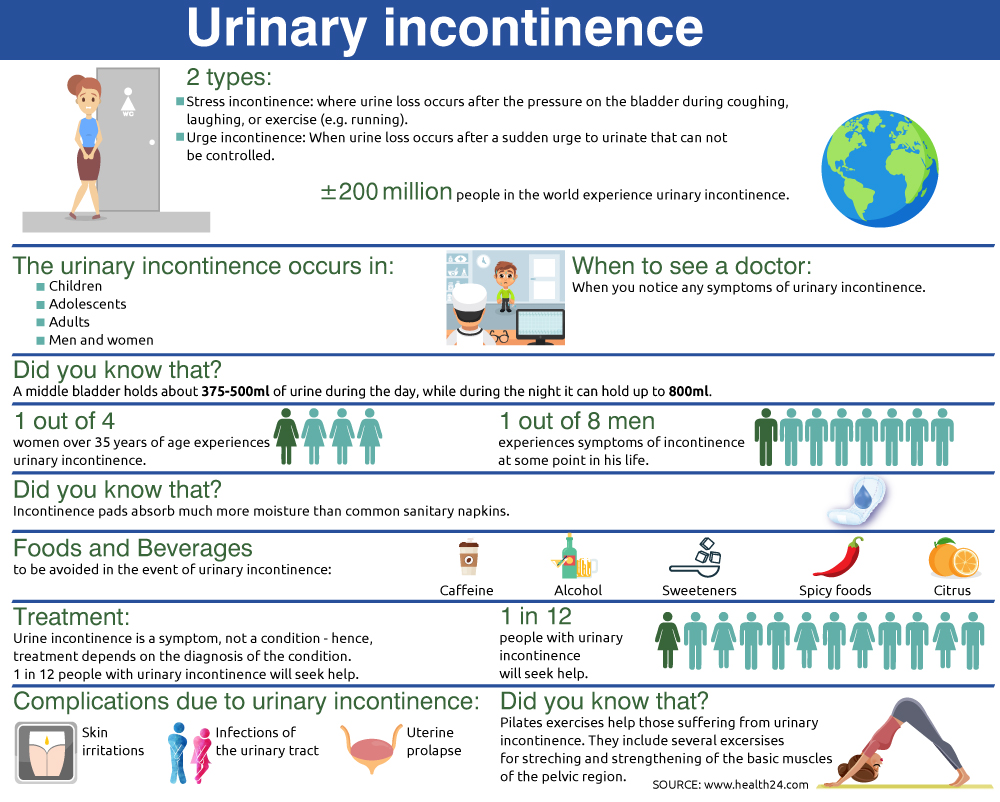 Return to articles